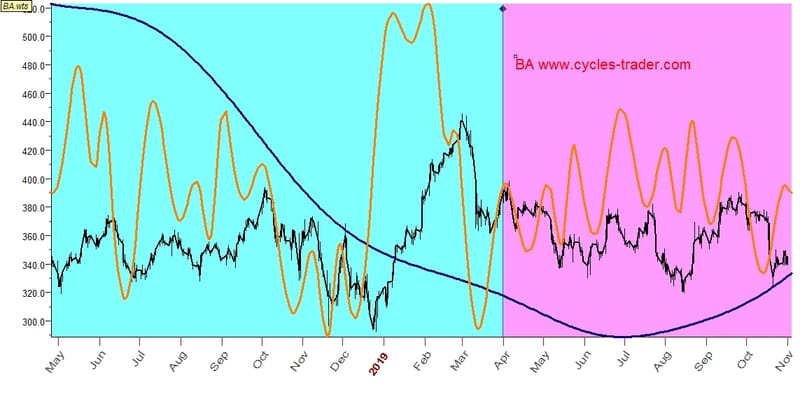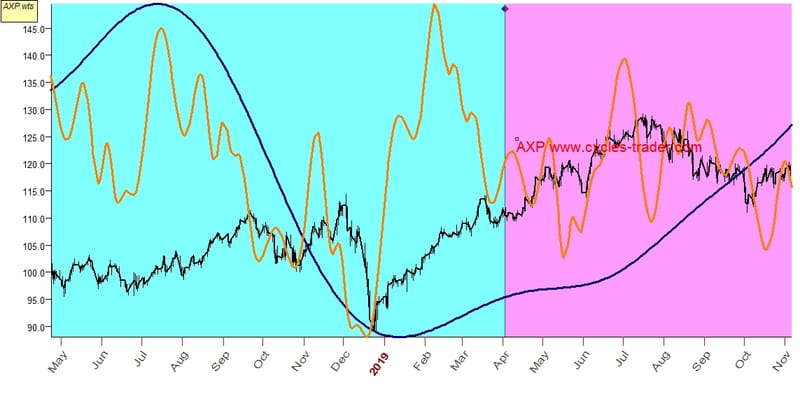 As a family office you aim to provide a good ROI.
You are looking for reliable assets such as "good" stocks. However as we know, all stocks are going up and down, even the "good" stocks. We need to know the tiring in order to succeed. The business environment is moving faster than any of these analysis can track or predict.
FutureCharts provide a great lookout for these assets up to a year ahead
As we can see from the two examples,
BA (BOEING) and AXP (AMERICAN EXPRESS) (click to view larger)
these are good companies and thus also considered good stocks. In the examples, the dark blue line (annual cycle) indicates the annual trend, and the orange line (bi-weekly cycle, indicate the trend changes on top. With this type of view, is it much clearer to see where the stock is heading, months ahead, and what is the best timing to enter.
Using the traditional methods such as fundamental analysis and company reports will hardly provide the answer.
ORDER YOUR 5, 6, 9 or 12 MONTHS FORECAST NOW TO GET YOUR SUPERIOR ADVANTAGE
Examples
20 impressive forecast examples with the new "combined" model
TEVA is recovering? a long term analysis
20% And Counting! JD 2-Months Later
20% could have been yours!
German DAX index performance of the 5_Layer model 2018
GOLD forecast
12 Stocks randomly selected a day before reporting, showing 4 months of forecast
A forecast for MU that was correct for 15 months
JD successful forecast for 1 month
SHOP long term forecast
SHOP short term forecast
GE forecast
SOXX Semiconductors ETF forecast
BA forecast video
AMBA forecast video