On 15 Oct 2019 this is what I showed on the Youtube channel for the GSPC for next 3 months. Despite the rumors on possible crash, the annual cycle showed a rally for 3 months.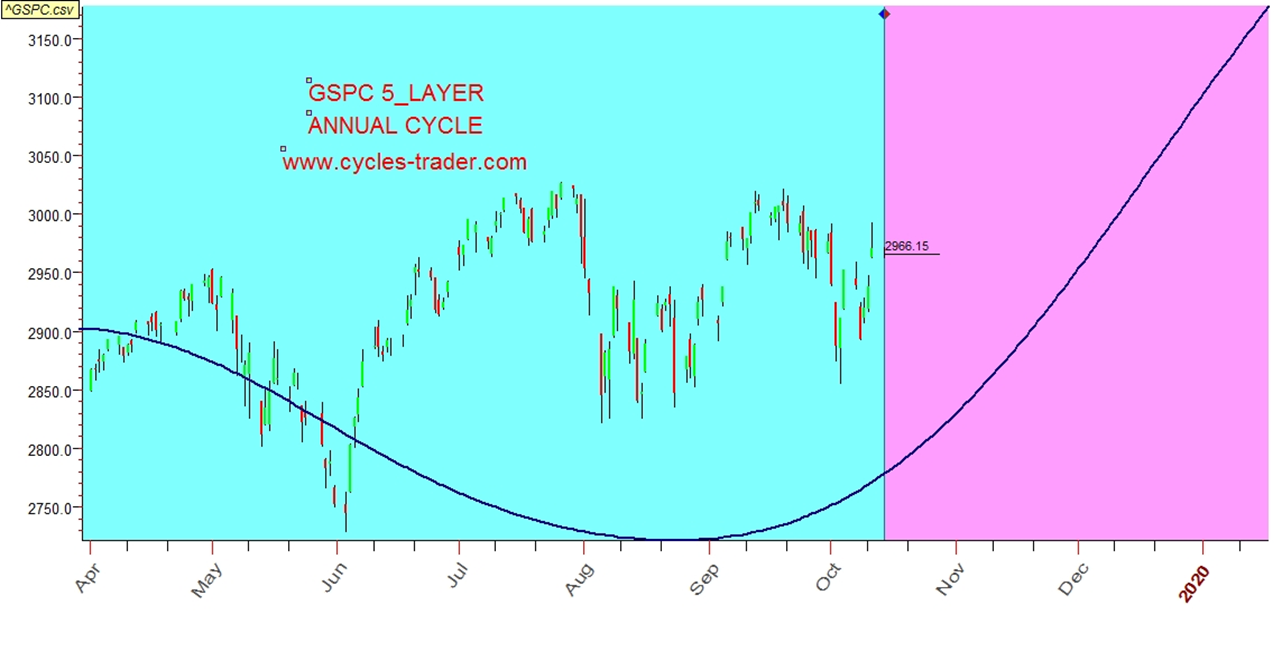 And here we are, about 2 and half months later, on 27 Dec 2019, towards the end of the year.
This is the forecast update I uploaded on Youtube channel today. Price goes exactly as forecast.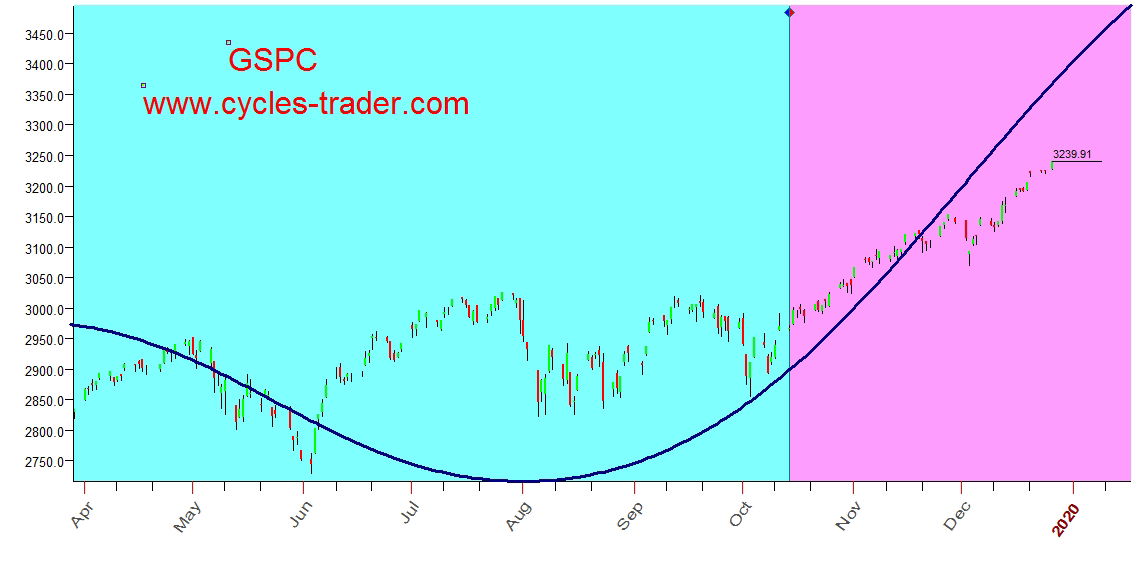 Here is an update with the new COMBINED model (Yellow). As we can see there may be a correction next week, before the market will continue it's way up.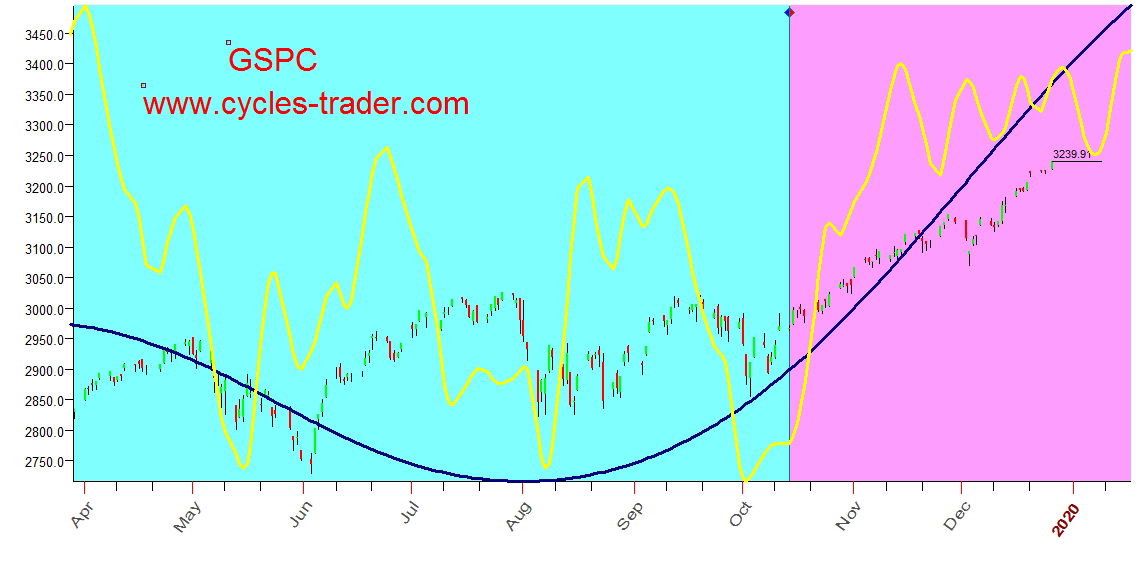 This is not a trading advice.
Wish you all a great new year 2020 and happy trading.