Here is a price update on the forecast provided on beginning of Sep 2019 till now mid Dec 2019, more than 3 months.
These forecasts need a visual representation in order to appreciate their power.
The stock went up already 35% since the last low indicated on the forecast on 7 Nov 2019.
Original forecast from early Sep 2019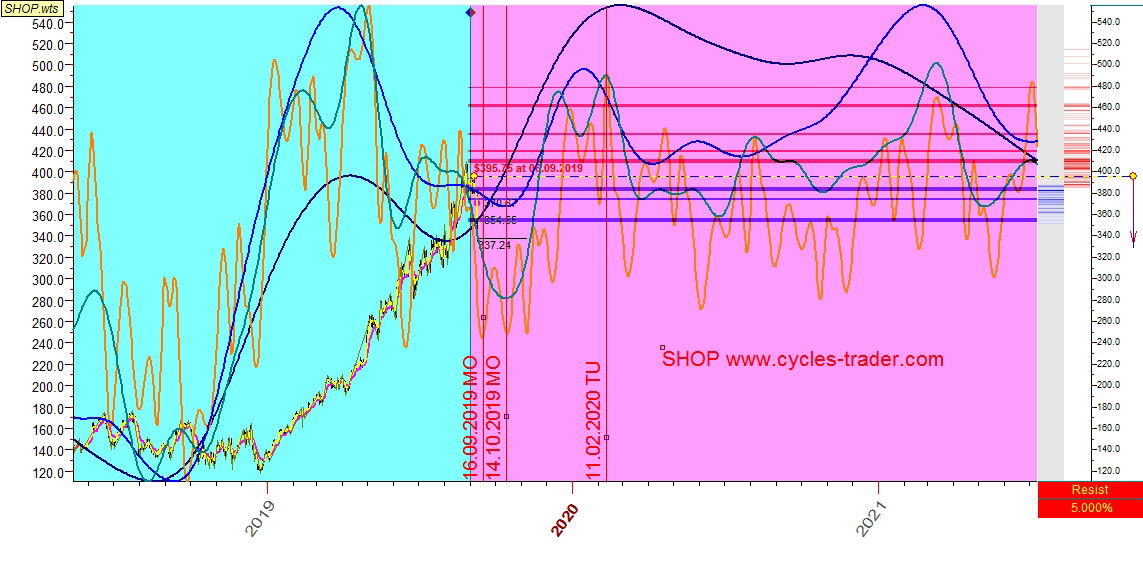 Update price in black for mid Dec 2019