The target is to find the active cycles in GSCP index.
I used TimingSolution platform to load the S&P500 price history from July 1950 until February 2019, that makes about 70 years of price history.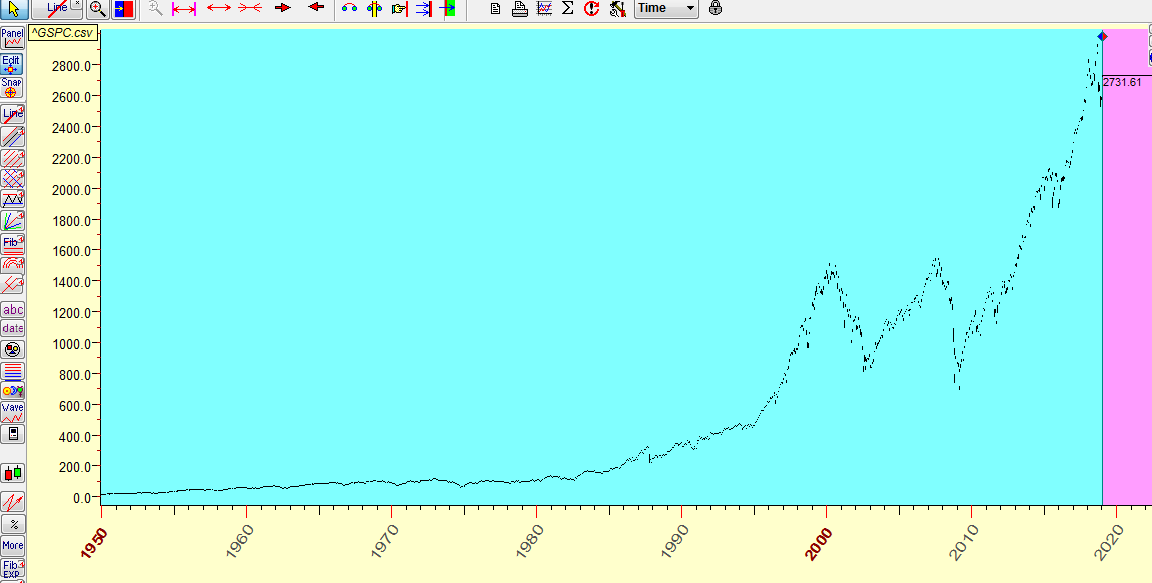 Then I run the Spectrum technology module.
Here is the result: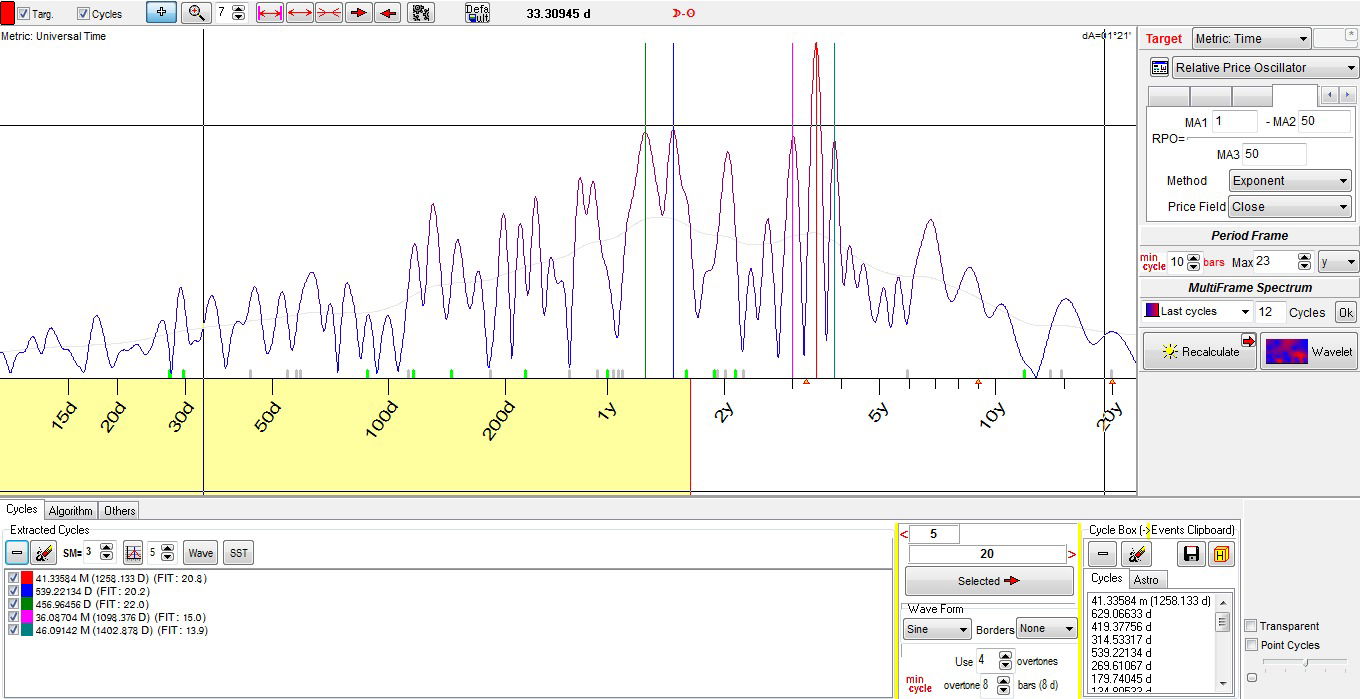 As we can see that there are definitive cycles appearing in this period of price of about 70 years which are stronger than the others.
The strongest and most active cycles are selected:
41 Months,
539 Days,
456 Days,
36 Months,
46 Months.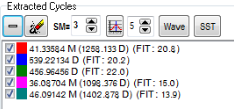 But are these cycles consistent over time? Can we rely on them to be active in the future so we can trade them?
To check this I use the Wavelet technology available on TimingSolution platform.
This technology runs on the whole price history and checks for active cycles in small periods, and then presents them on a heat-map as follows: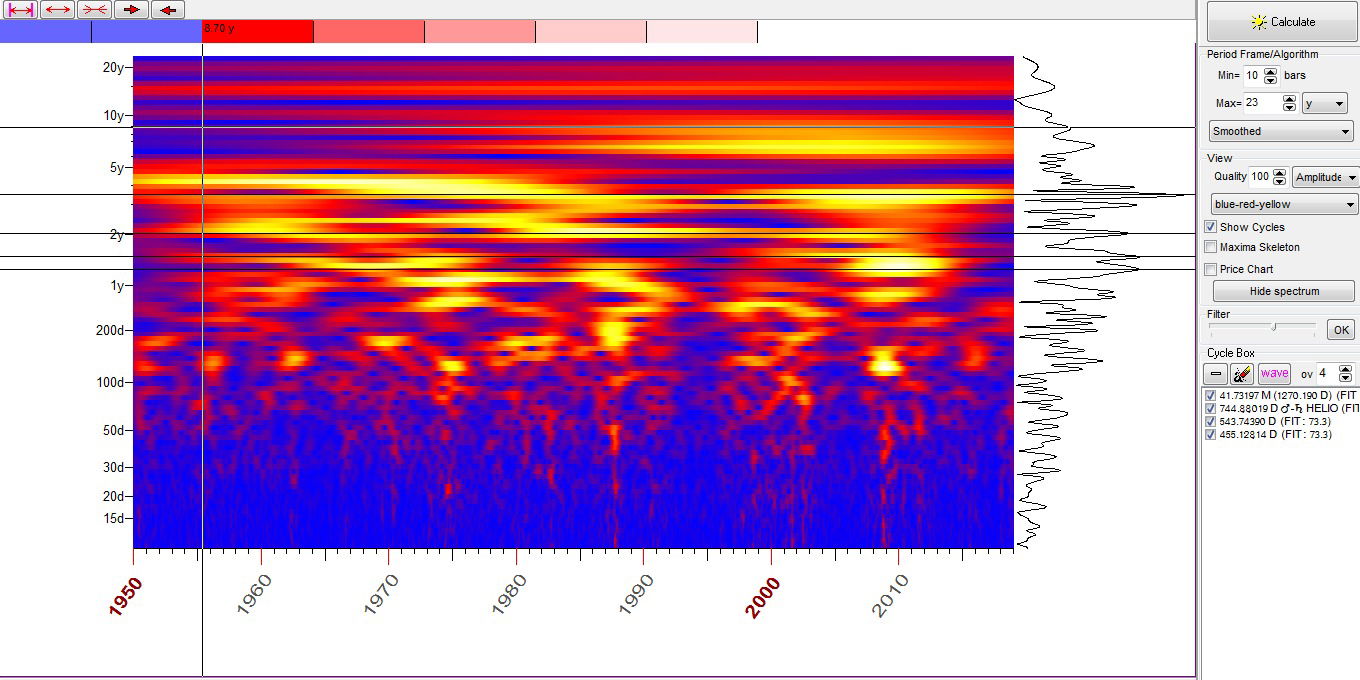 The red and yellow areas indicate a strong cycle, the blue indicates a weak or no cycle.
As we can see, there are a few cycles that are active in the whole period but most of the cycles come and appear. The longer term cycles of multiple years tend to stay strong but the shorter cycles of a year or less come and go in non-regular way.
The strongest cycles are selected:
41 Months
744 Days
543 Days
455 Days

There is a good match between the cycles found using the Spectrum technology and the Wavelet technology.
Conclusion: the S&P500 shows that there are active and consistent cycles. However, these cycles are very long. For trading and short-term investing we rely on much shorter cycles and these cycles are not consistent, They come and go in unpredictable manner. These short cycles may not be effective for trading.