How can we benefit from the 5-Layer model?
Here is an example on the DAX-30 for a whole year 2018 forecast.
Presenting 2 layers from the 5-Layer model (Yearly and Weekly)
Back in January 2018, an investor looking on this GDAX forecast generated by the 5-Layer model could have multiple investment choices:
Invest in "short"
- by following the blue line, either starting from January 2018
- or wait for July 2018 after market confirmation.
A trader could also choose between few or multiple entries:
- follow the dark-blue line for the general trend for one or two entries/exists to the market.
- or also the orange line for trend changes - marked in red for multiple entries and exists.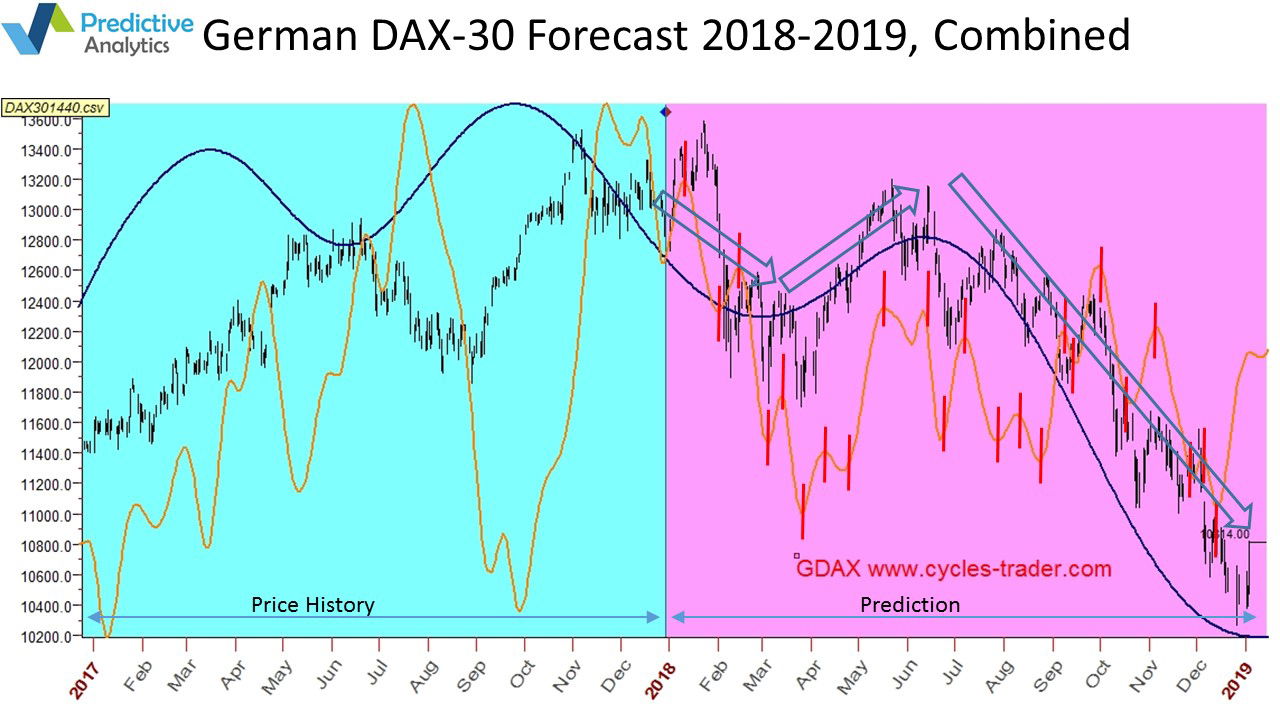 5-Layer Model Description
The 5-Layer model provides future price directions in 5 different resolutions:
(1)

Yearly model
,

(

Dark Blue

), corresponds to a ~250 bars detrended cycle
(2)

Quarterly model
,

(

Light Blue

), corresponds to a ~100 bars detrended cycle
(3)

Monthly model
,

(Green), corresponds to a ~50 bars detrended cycle
(4)

Weekly model
,

(Orange), corresponds to a ~20 bars detrended cycle
(5)

Daily model
,

(Velvet), corresponds to a ~10 bars detrended cycle