The following forecast on AMBA symbol (Ambarella Inc.) was published on this website as part of the video on the "Product" page and home page background, and Youtube, created on July 15 2019: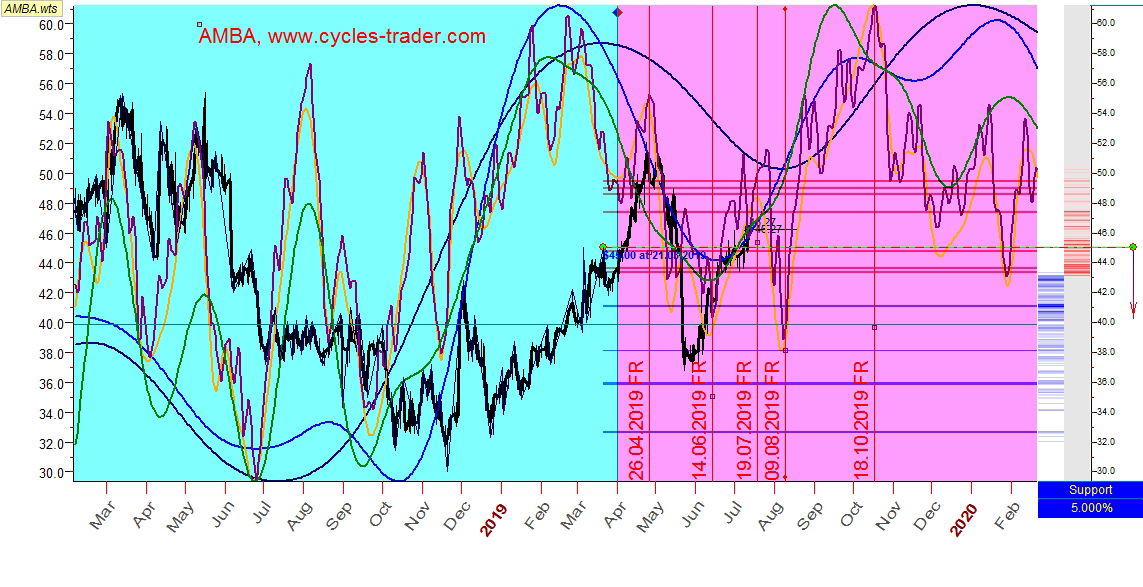 As forecasted, the price went down towards August 9 and then sideway until August 29, expecting an uptrend. Then, on August 30 it rises sharply, exactly as expected by this picture.
Here is how it looked today, August 30, with the same forecast and updated price: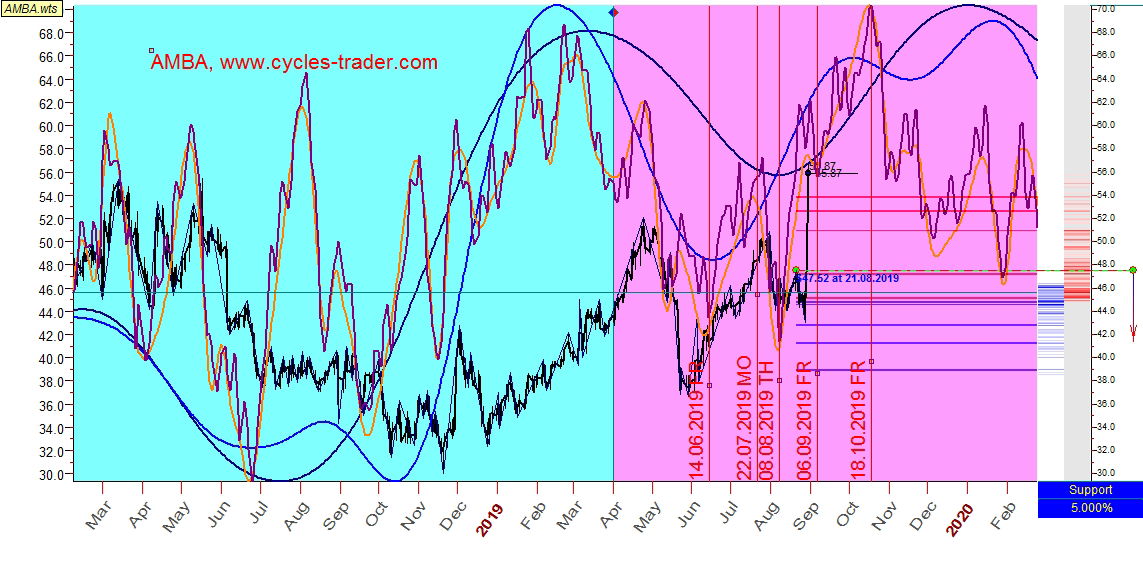 The rise of about 18% could have been easily taken by whom was following this forecast.