SHOP went down when the market went up in the last 2 months.
And this is in line with the forecast provided 2 months ago. Here on the example from 11 Sept.
SHOP went down exactly as predicted, with an update on the price here 3 weeks ago on 23 Oct.
This forecast is provided for long-term period, thus the tiny details of days cannot be presented. To compensate, I published a ore detailed forecast, for a shorter period, here on 7 Nov.
Here is an update on both forecasts: long and short.
First, the long-term.
As the forecast story was presented in colored lines:
- Annual cycle (Dark Blue) the price will stop it's rally of the last year for a few months - currently happening
- Monthly cycle (Green) the price will go down for about 3 months - just happened so far
- Bi-Weekly cycles (Orange) the price will have lows near the marked dates (Sep 16, Oct 13, Nov 7) - just happened so far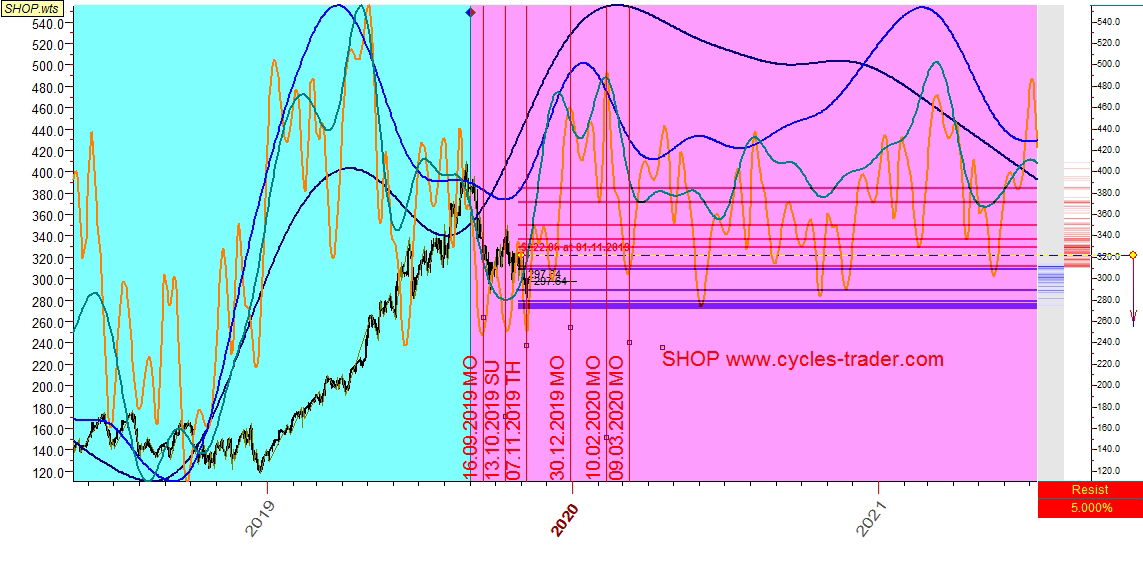 Second, the short-term.
As the forecast story was presented in colored lines:
There will be lows in the following dates as indicated by the Daily cycle (Pink):
Oct 10, Oct 22, Nov 7. All lows manifested as shown in the picture below: