How it works?
The EOD models described under Product page are more oriented to investments as they cover forecast periods of few months up to a year.
The 60 Min Model presented here is oriented to short period trading as it covers forecast periods of a few weeks, typically for a month. Based on 60 minutes (1-hour) price bars. Consists of a main trend line for the next month (in Yellow) and harmonics around it, 4th harmonics (Dark Blue), 12th harmonics (Velvet) and 24th harmonics (Ligh Blue).
Yellow - Main trend and change-in-trend in the next month
Dark Blue - 4th harmonic of the main trend
Velvet - 12th harmonic of the main trend
Light Blue - 24th harmonic of the main trend.
Examples
The following examples show the 60 Min Model on various price instruments: GOLD, CRUDE-OIL, NASDAQ100, GE-STOCK.
Each example shows 6 weeks forecast, one example without the real price and one example with the real price.
GOLD - Forecast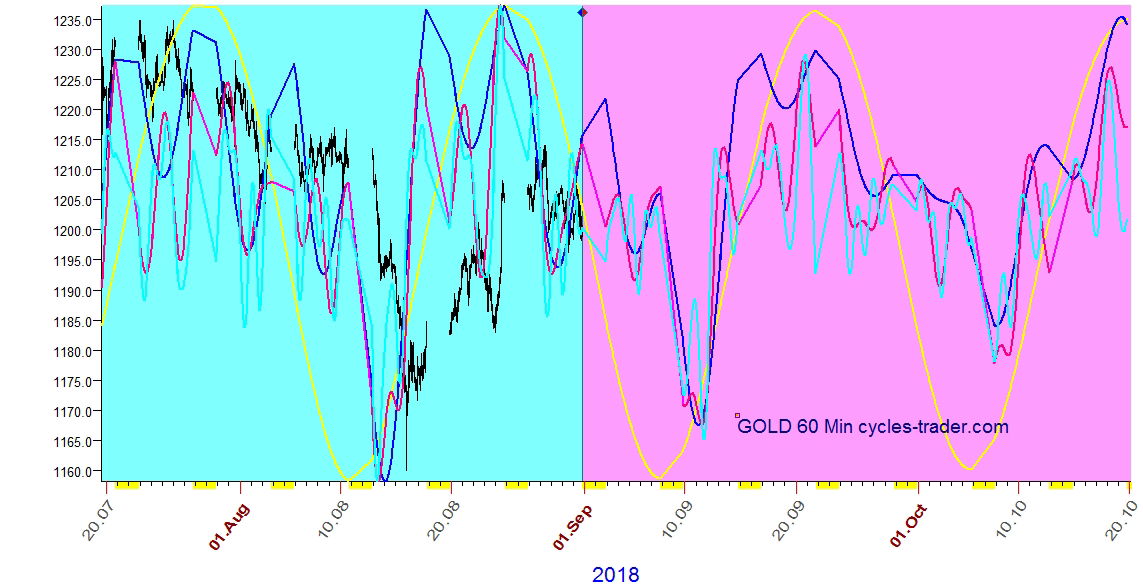 GOLD - Forecast and Price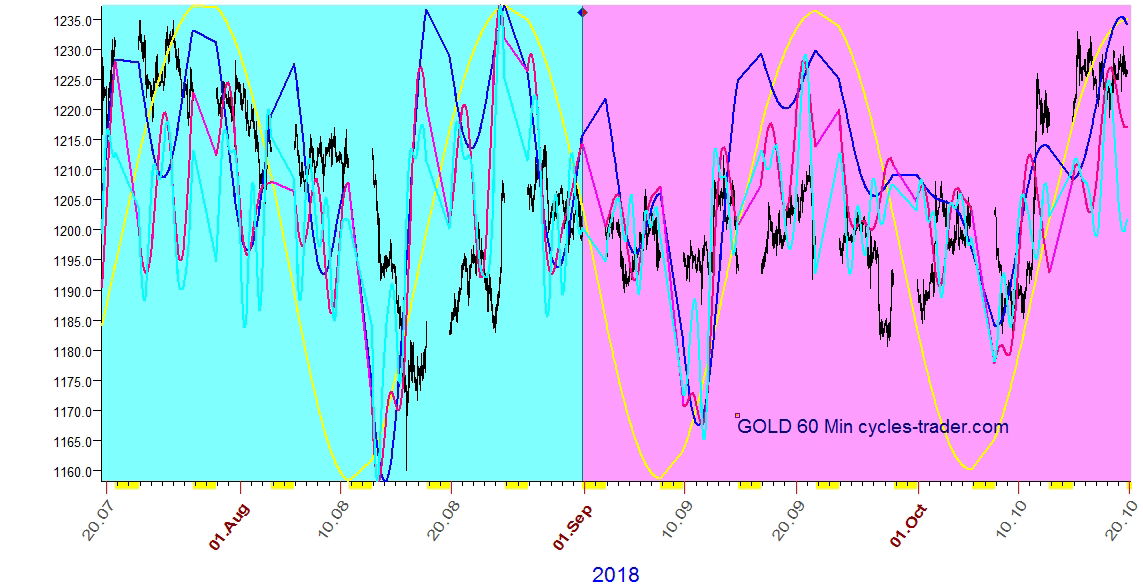 CRUDE-OIL - Forecast


CRUDE-OIL - Forecast and Price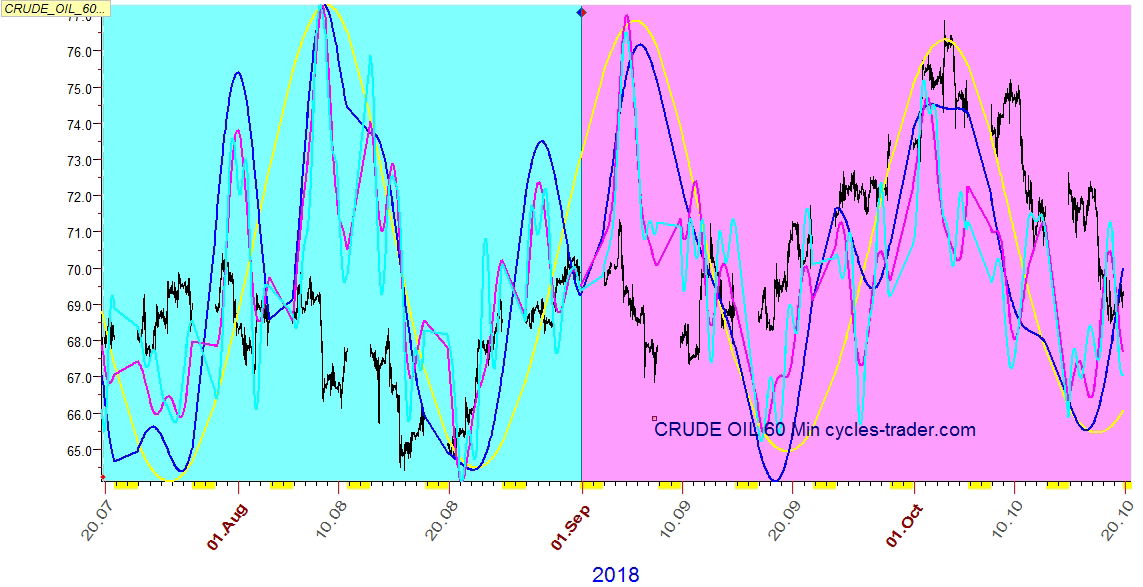 NASDAQ100 - Forecast

NASDAQ100 - Forecast and Price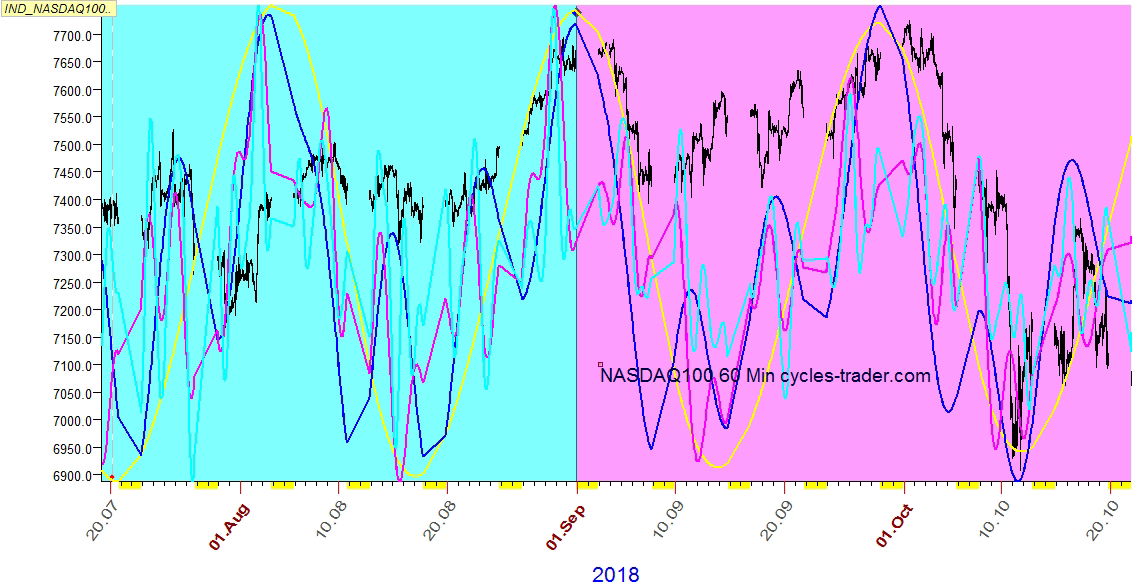 GE - Forecast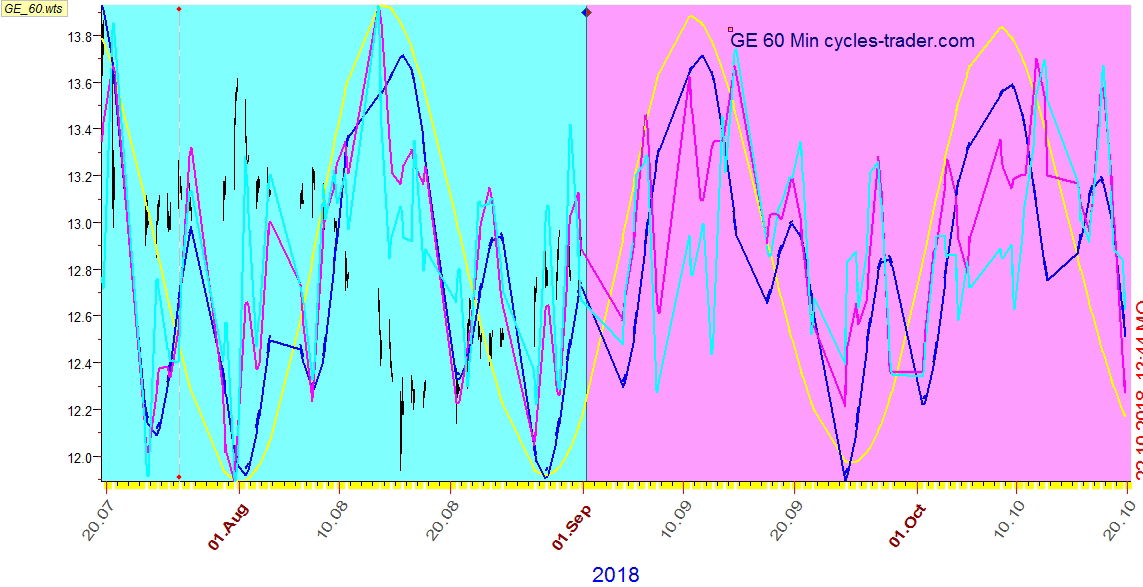 GE - Forecast and Price